Here's what our clients are saying...
---
David and Jessica - Poway
The Joys made our first time home buying experience a smooth and joyous process. From day one Richard and
Connie
expressed nothing but absolute patience, understanding, and honesty. They genuinely devoted their time in helping us understand the home buying process and in helping us get into the home which we refused to walk away from. What differentiates Richard and
Connie
from all other agents is that they truly care about you as a person to include your short and long-term goals, needs, and desires. Not only have Richard and
Connie
been wonderfully amazing agents but they have also become our good friends. We are so grateful for choosing the Joys as our agents and they truly have our highest recommendations. Thank you both!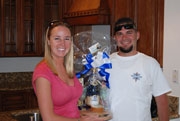 ---
Christopher and Marjolijn---Mission Hills
We were relocating from out of town, so we needed to make the most of our time when we came down to look at houses. The personalized website really helped us narrow down the properties we were interested in seeing. The Joys were very flexible about working with our limited schedules and were always quick to return calls and answer questions. Their expertise made the process a smooth one!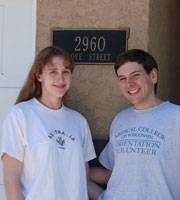 ---
Cecile and Mitch---Carmel Mountain Ranch
While window shopping for a new home, my wife and I had the fortune to meet Connie and Richard Joy. We were impressed by their business plan in selling homes3;..and yes, they do have a plan; it is detailed, well thought and worked for us. After speaking with other Realtors, we decided to ask the Joys to sell our home.

We followed their plan to the tee, which included preparation and staging. Because I travel quite a bit, the Joys provided excellent contacts to assist us with various steps in preparing our home.
After completing Connie´s and Richard´s plan/advice, we put our home on the market. Two weeks after the for-sale sign was planted on our lawn, we received an offer at our asking price and shortly thereafter, our home was sold.
Two months later my wife and I decided it was time to look for another home. Connie and Richard found a home and location that was perfect for us. Richard and Connie professionally and aggressively negotiated our bid, and very shortly thereafter, we closed escrow. My wife and I commented what a fantastic team they make. In addition, they also referred us to a wonderful mortgage broker who (now as I look back), was able to secure for us, one of the lowest rates of that year. Truly a one-stop, full service Team.
Connie and Richard really made the process of selling and buying a home a joy. My wife and I could not have done it without them. Richard identified what needed attention and Connie moved everyone to action.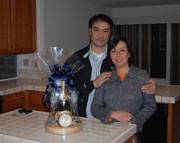 ---
Dennis and Naomi---Mount Woodson
We are beginning to feel like regular customers with the Joys of Real Estate. My wife and I decided to downsize last year after our daughters flew the nest. We actually happened on the Joys one day at an open house, and our relationship with them began there and then. It wasn't very long before they started the process of selling our house, and quickly succeeded in capturing a record price for the neighborhood.

Well as it happened downsizing wasn't for us. We missed our country living and decided once again to sell. Who did we call? The Joys of Real Estate of course. Again, Connie and Richard gave us their undivided attention. They developed beautiful professional flyers for us, and held open houses. The result................SOLD! And once again for a record price.
When our friends saw the service that the Joys provided to us, many commented on how they never saw a realtor devoting so much attention to a sale. This is why we used the Joys for both of our sales and would do so again in a heartbeat.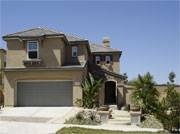 ---
Paul---Scripps Ranch
Thank you very much for your services. You have gone far beyond the scope of normal Realtors. I have, in the past, dealt with several Realtors buying and selling properties and by far Richard and Connie are the best, especially in handling all the needs of the seller and/or buyer of properties needs in every aspect.
It has been relaxing and a wonderful pleasure to have you two represent me in the selling of my home. I certainly hope in the near future we can do business again.
---
Dennis and Naomi---Mount Woodson
Although we are not in the habit of writing testimonials for simply doing one's job, it is our true desire to reward for services that go above and beyond the call of duty. That is exactly how we would describe our experience with the Joys of Real Estate........above and beyond the call of duty. We happened on the Joys one Sunday afternoon when they were doing what they do so well.......conducting an open house. Within the first few minutes of our initial meeting it was apparent that these were the people that we wanted to sell our house. Each and every time we met they were fully prepared to answer questions about our house, how to prepare it for sale and most importantly the market trend.
To truly appreciate the value of the Joys of Real Estate one only needs to visit a few open houses on any Sunday afternoon. What you will find on their kitchen counter or entry is a single page flyer copied right out of the MLS. Not with the Joys! What they provide is a four page full color brochure worthy of any professional advertising company's literature. Connie Joy is a wizard on the computer and has the capability of making everything look perfect in the brochure. Once we entered into agreement with them to list our house they conducted open houses each and every week until it was sold. Conventional wisdom would tell you that people don't buy because of the open house. Most believe that open houses are only held to provide the agent with leads. Well, we're going on record to say that our house was indeed sold as a result of the open house. A neighbor visited our house during one of the open houses and told her sister about it. SOLD!
Once again, we usually steer clear of writing testimonials. However, in this case it is well deserved. Would we use the Joys of Real Estate again?.............................in a heart beat!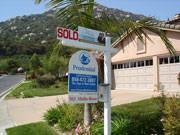 ---
Ali and Elmira---Scripps Ranch
After meeting with several real estate agents through open houses, we chose Connie and Richard Joy as our real estate agents due to their kind approach and courteous manners, not to mention their professionalism in the field. Being engineers, we do not particularly enjoy dealing with typical aggressive realtors; however, Connie and Richard were just joys to work with. They understood our needs and respected our wills. We highly recommend them.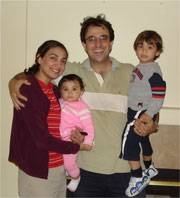 ---
Susan---Scripps Ranch to Tierrasanta
My house was listed for three months with another agent and after a lot of initial interest and three open houses, there were still no offers. The listing expired, and I looked for an agent who both lived and sold homes in Scripps Ranch. The Joys of Real Estate came to my rescue. They "staged" my home, recommended improvements, and supervised the handyman while I was at work. My house sold in two weeks and I received two full-priced offers.

The Joys of Real Estate are experts at marketing and advertising. They worked really hard to both sell my home and to get me into my new condo that I love very much. Their ethical standards, professionalism and ability to deal with people are unparalleled. I highly recommend The Joys of Real Estate. They get results!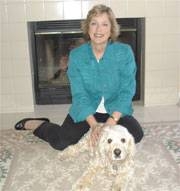 ---
Justin and Beth---Scripps Ranch
We chose Connie and Richard to be our agents when we sold our townhouse and we are thankful we did. They were very polite and courteous, but above all very knowledgeable and responsive. They give first class service, have attention to detail, and are very helpful giving advice on showing our place, explaining real estate jargon and helping with anything found in the inspection. We were able to open escrow in 3 weeks in a slowing market and they were able to get us the best possible price for our unit. Even when the buyer´s agent tried pulling some shenanigans, Connie was able to stand firm while keeping the deal together. We really appreciate all the help and support we received. Thanks Connie and Richard!